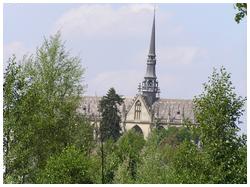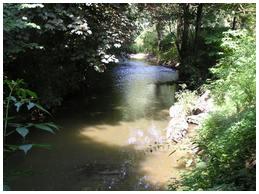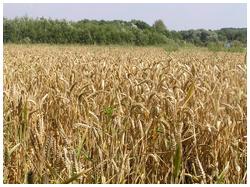 Meerssen is a beautiful village in the South of the Netherlands, close to Maastricht, the capital of the province Limburg. It is situated in the middle of hills, woods and fields and ideal to make long walks and cycle trips. Meerssen is on the borders of the river Geul; but since it has now incorporated three more municipalities under its name, it is now also on the border of the Maas. The area has been inhabited already since Roman times. Within the city you can find a magnificent cathedral, which serves as a beacon from afar. It dates back from 800 but has been demolished and restored in the meantime.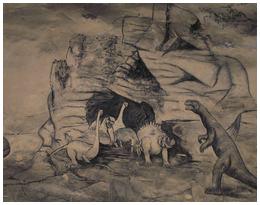 We went to Maastricht to have a look at the tourist attractions and make a boat trip over the river Maas. We went to the caves of the Sint Pietersberg and saw the cave painting depicted above; unfortunately, it is not as prehistoric as you may have thought, as it was made by the people who cut out the stones for use, which was done only in the 20th century. There has been a time though, when the caves contained valuable pieces of art: during the Second World War, famous pieces of arts form the Rijksmuseum in Amsterdam, which had to be closed, were hidden there.
Weather in the Netherlands can be volatile. Often, we have rainy Christmases with 10-15 degrees Celsius, whereas over Easter suddenly the long awaited snow may arrive. The Dutch say "Maart roert zijn staart" which means "March wags it's tail" only in Dutch it rhymes nicely. The Scottish Highlander cows, which reside in the woods around our house and often look at you from across the street, seem well enough equipped for the cold.
Underneath a few beautiful examples of flowers from the Limburg province; to the left is the Hortensia, a quite common garden plant; the others are all wild flowers and berries; you can click on them to tee their full-size beauty.